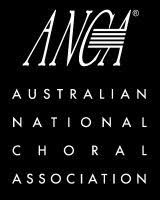 The Big Sing is a regionally hosted conference, held biennially by the Australian National Choral Association (ANCA) (Qld branch). This year the Maryborough Choral Society is hosting the Big Sing. Internationally renowned musician, singer/songwriter and conductor, Emma Dean, will lead a massed choir in workshops and a Sunday afternoon concert. Don't miss this opportunity to experience a weekend of singing, networking and performing with other like- minded people passionate about singing!

PROGRAM OF EVENTS
Friday - Registration, followed by an introductory workshop

Saturday - Workshops, followed by a combined evening dinner

Sunday - Workshops, followed by a public concert


Conference Costs
• $110 for choristers who are affiliated with ANCA
• $120 for choristers who are not affiliated with ANCA
• $35 for evening meal (to be paid with registration fees)

This Includes!
• Set music pieces (to be sent to you prior to the workshop)
• Workshop costs
• Use of world class facilities at the Brolga Theatre
• In-house catering for Friday night supper, lunches and breaks
• Saturday night evening meal at Susan River Homestead Adventure Resort (optional)

Music
The guest conductor, Emma Dean will select music to be practised in preparation for the Big Sing. This music will be sent out after registrations close, in sufficient time for choristers to practise the parts of the set pieces. Most of the rehearsal time at the 'Big Sing' will be focused on refining skills and techniques towards presenting a great performance.

Each choir may also choose a piece that showcases their individual choir, and prepare it for performance in the main concert. More details will be given about this once registrations have closed.

The Brolga Theatre is a wonderful asset to our region. It is used by the whole community for a range of purposes, but by far, cultural activities are enhanced by our ability to utilise this facility to hold major musical productions, dance concerts, music concerts, Eisteddfods etc. Come and join us at this world class facility, with a world class conductor, with your friends.